Multigrain Bread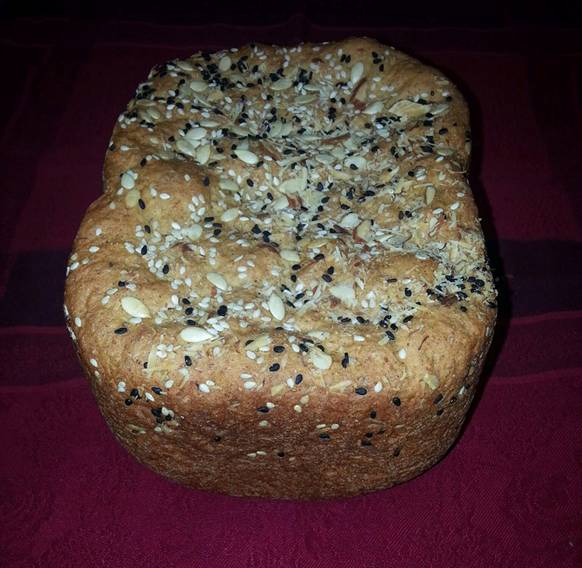 "MULTIGRAIN BREAD"- our loaf contains six grains, 9 seeds, 2 nuts, 5 natural sweetners, 2 oils and cow`s whole milk.
Their names and brief benefits are –

FINGER MILLET (RAGIi):
Ragi is an excellent source of calcium, with phosphorous, manganese, zinc, iron and B vitamins .


SEMOLINA (SOOJI):
Semolina, from dhurum wheat, is a complex food and is digested slowly. It improves kidney function because of its good potassium content. It is a good source of two vital vitamins: E and the B group. Both, as we know, are essential for good immunity from disease.


OATS (Jaai)
Oats are considered a good source of the soluble fiber Betaglucan, which helps to decrease cholesterol levels in the blood. Other important nutrients found in oats are B vitamins, vitamin E, copper, iron, zinc, magnesium, phosphorous, calcium, and thiamin, all of which are important for maintaining a healthy body.


SOYABEAN:
Soyabean is low in fat with no cholesterol, contains essential heart friendly omega-3 fats, an excellent source of fiber , and contains isoflavones which are beneficial in reducing risk of various cancers, heart disease and osteoporosis.

BARLEY :
Barley is an excellent source of soluble fiber, which helps to reduce the overall cholesterol level in the blood. It is also rich in the nutrients niacin and iron.


WHOLE WHEAT GRAIN:
Among the nutrients present in whole wheat are high levels of protein, fiber, iron, B Vitamins, thiamin, niacin, magnesium, phosphorus, and zinc. .

NUTS (ALMONDS & WALNUTS): Almond regulates blood sugar, lowers cholesterol, prevents gallstones and heart disease. Walnuts demonstrate heart-healthy benefits due to the presence of high amounts of omega-3 fatty acids and phytosterols.


FLAX SEEDS : Contains highest quantity of Omega 3 Fatty Acids.


SEEDS OF PUMPKIN, WATER MELON , MUSK MELON, CUCUMBER, SUNFLOWER, BOTTLE GOURD:
Seeds of Sunflower are significant source of Vitamin E, which helps in lowering Cholesterol, and making Nerves and muscles calm down due to presence of Magnesium.

Seeds of Pumpkin promote sleep and lower depression. This is due to the presence of tryptophan (in them) which when absorbed in the body becomes serotonin, a good sleep inducer.


SEASAME SEEDS (WHITE & BLACK):
Black sesame seeds and white sesame seeds are similar in nutrition, although because black sesame seeds retain their hulls they are higher in calcium. Both seeds are a good source of zinc, riboflavin, niacin and thiamine, along with iron.


WHOLE MILK: Used fresh milk while preparation


RICE BRAN OIL:
Rice Bran Oil has more antioxidants (like oryzanol, tocotrienol, tocopherol, squalene) as compared to other cooking oils. This essentially results in health benefits like Better Skin, Enhance the Immune System & Helps prevent Cancer.


SWEETENERS: Apricot, Dates, Stevia leaves ,Raisins & /Or Sucrose, customized as per individual needs.

Apricot- Dried and constrated contains zea- xanthins (protects eye),dietery fibre , vit.-A ,C,Ca,Fe, carbohydrate and protein .
Dates –Dates contain fibre , fructose and dextrose , tannins , vit.A, Beta carotein ,lutein , zea-xanthin, iron, k , ca, mg, cu, B- vitamins(pyridoxine, niacin , raiboflvin.

RAISINS: are rich in Calcium which is good for bones, they enhance mouth health as they contain Oleanolic Acid, which provides protection against cavities and tooth decay,prevents the growth of harmful bacteria.

Stevia -100% natural, zero calorie, contains stevioside , and sweetness is equivalent to 2 tsf. Sugar.


SPECIALITY OF K & S MULTIGRAIN BREAD :
No Preservatives, No Artificial Flavours and Freshly made daily on Order Basis
100% Vegetarian, without EGG
High Fibre and Protein breads which are Soft and Delicious .
Customized as per customer preference for above mentioned ingredients for Diabetic and Non Diabetic People.
Also comes with variants of Milk Bread and Multi Grain Fruit Bread.
FOR QUERIES CALL US ON +91 9910006129

---

Tofu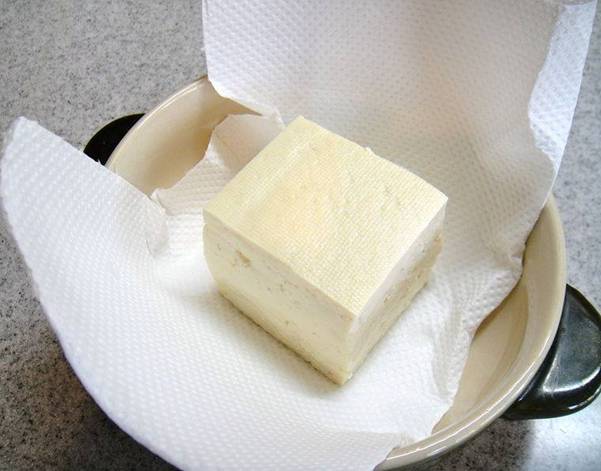 Tofu is a food made by coagulating soy milk and then pressing the resulting substance into soft white blocks

Tofu has a low calorie count, has relatively large amounts of protein (about 10.7% for firm tofu and 5.3% for soft "silken" tofu as a percentage of weight), and a little fat (about 5% for firm tofu and 2% for soft tofu as a percentage of weight). It is high in iron and depending upon the coagulant used in manufacturing, may also be high in calcium and magnesium.

HEALTH BENEFITS:

It is cholesterol free and regular use of Tofu reduces cholesterol levels.
It provides Isofflavones that play an import role in prevention of many diseases.


It is a good source of calcium and helps to avoid osteoporosis ( bone weakness ).


It is a complete vegetable protein containing all the nine essential amino acids.


It is an excellent food for children, elderly people, pregnant women and lactating mothers as it is nutritious and easy to digest.


It reduces the risk of heart disease.


Soluble fibre in Tofu controls blood sugar.


It reduces menopausal symptoms and bone deterioration.


It contains calcium, magnesium and phosphorus, which help to strengthen teeth and prevent nerve disorder.


Tofu given to children daily, improves mental and physical abilities, memory and hemoglobin levels.


Regular Tofu consumption delays the ageing process.


Consumption of Tofu everyday is protective against many types of cancers especially breast and prostate.

USAGE:
• For men daily intake should be upto 50 gms
• For women daily intake it should be 85 - 100 gms

HOW DIFFERENT IS OUR TOFU WITH THE TOFU AVAILABLE IN THE MARKET:

1. Freshly prepared,
2. Doesn't smell like any other tofu,
3. Taste like normal paneer,
4. Highly nutritious and free from preservative,
5. More spongy & Juicy.